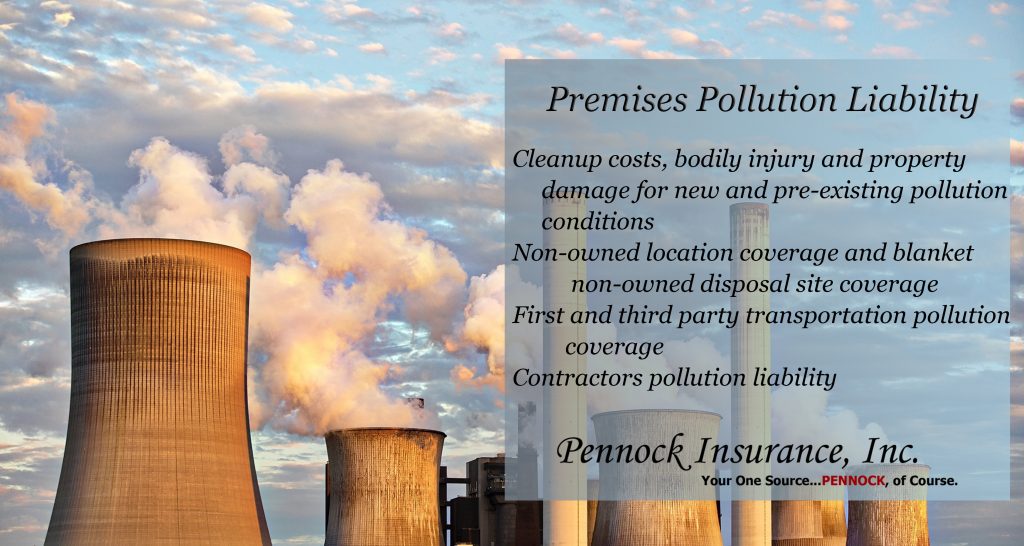 The Westchester Pollution coverage policy offers coverage for pollution exposures including first party on-site cleanup costs and third party bodily injury, property damage and cleanup costs. This enhanced policy features premises pollution coverage available for both new and pre-existing conditions.
Coverage
•Cleanup costs, bodily injury and property damage for new and pre-existing pollution conditions including mold, legionella, illicit abandonment, EMF, silt and sedimentation
•Non-owned location coverage and blanket non-owned disposal site coverage
•First and third party transportation pollution coverage
•Contractors pollution liability
•Products pollution liability
Minimum and Limits
$250,000/$250,000
$500,000/$500,000
$1M/$M
Expanded Target Classes
•Brownfield and "greenfield" property developers
•Environmental facilities; (i.e., landfills, transfer and recycling centers, TSDF's)
•Light and heavy manufacturing facilities
•Transportation facilities - (i.e., terminals, airports, marinas)
•Other environmentally complex properties
Restricted Classes
•Metals Mining
•Oil and gas leases or operators
•Closure post-closure, or reclamation guarantees
•Cost Cap
Advantages
•Superior underwriting talent with substantial PPL market experience to accommodate your needs
•Flexible coverage forms and endorsements
•Strong financials to protect your clients' liability exposures
oA++ (Superior) by A.M. Best
Contact Sarah Gregg for more information.